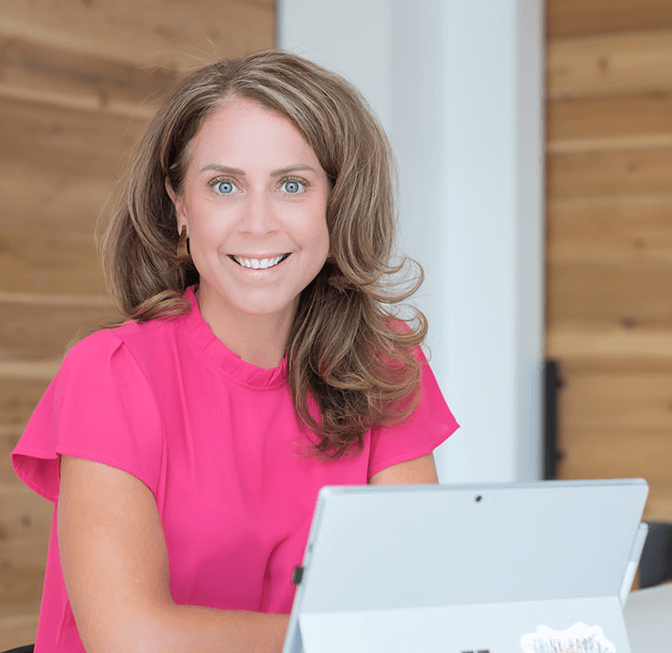 Registered Dietitian Nutritionist, Certified Diabetes Care and Education Specialist, Certified Leap Therapist

Kali empowers and supports each client by simplifying eating, redefining balance, and teaching clients how to listen to their bodies. With each client, she strives to find the root cause of their symptoms using a non-diet approach to create personalized eating plans. 
She has over 10 plus years of experience in patient-centered nutrition therapy with an expertise in women's health and diabetes care and education. She takes an integrative and functional nutrition approach by working alongside her clients and guiding them to feel their best.
Kali earned her Nutrition and Dietetics degree through Colorado State University and completed her dietetic internship through Delaware University. She then went on to receive her advanced credential as a Certified Diabetes Care and Education Specialist (CDCES). She prides herself on staying up to date on the latest nutrition research to continue to improve clients' lives.
She is a mom of 3 (2 kiddo's and 1 lovable fur friend, Ziggy), wife to a wonderfully supportive and loving hubby and a lover of "ANYTHING" outdoors. If she is not outdoors you will find her in the kitchen baking up some sort of "wholesome" concoction or making simple, nourishing meals for her family.
Kali's nutrition specialties include:
Diabetes (type 1, 2, and gestational)
Kidney Health
PCOS (polycystic ovary syndrome)
Women's health conditions