We offer a comprehensive diabetes program focusing on topics in addition to nutrition. Our DSMES (Diabetes Self-Management Education and Support) program is accredited by the American Diabetes Association and taught by a Certified Diabetes Educator. 


Both in-person and virtual classes are available throughout the year. These small group-based classes discuss topics important for people with diabetes and classes are covered by most insurance plans. Individual sessions are also incorported into the program for the maximum benefit.                                          
I attended three group classes and I highly recommend them. It was structured to lead us through the foundation of building a complete knowledge of the foods we should be eating and how important this is to avoid other complications of life. Sharing experiences in a group setting was quite enlightening. Bottom line, my A1C in the past four months went from 7.5 to 6.7 and my endocrinologist has drastically reduced my insulin and discontinued two other medications I feel better, I feel stronger, I sleep better, I certainly eat better. My quality of life has improved immensely, thank you! — Pete Rabida, Denver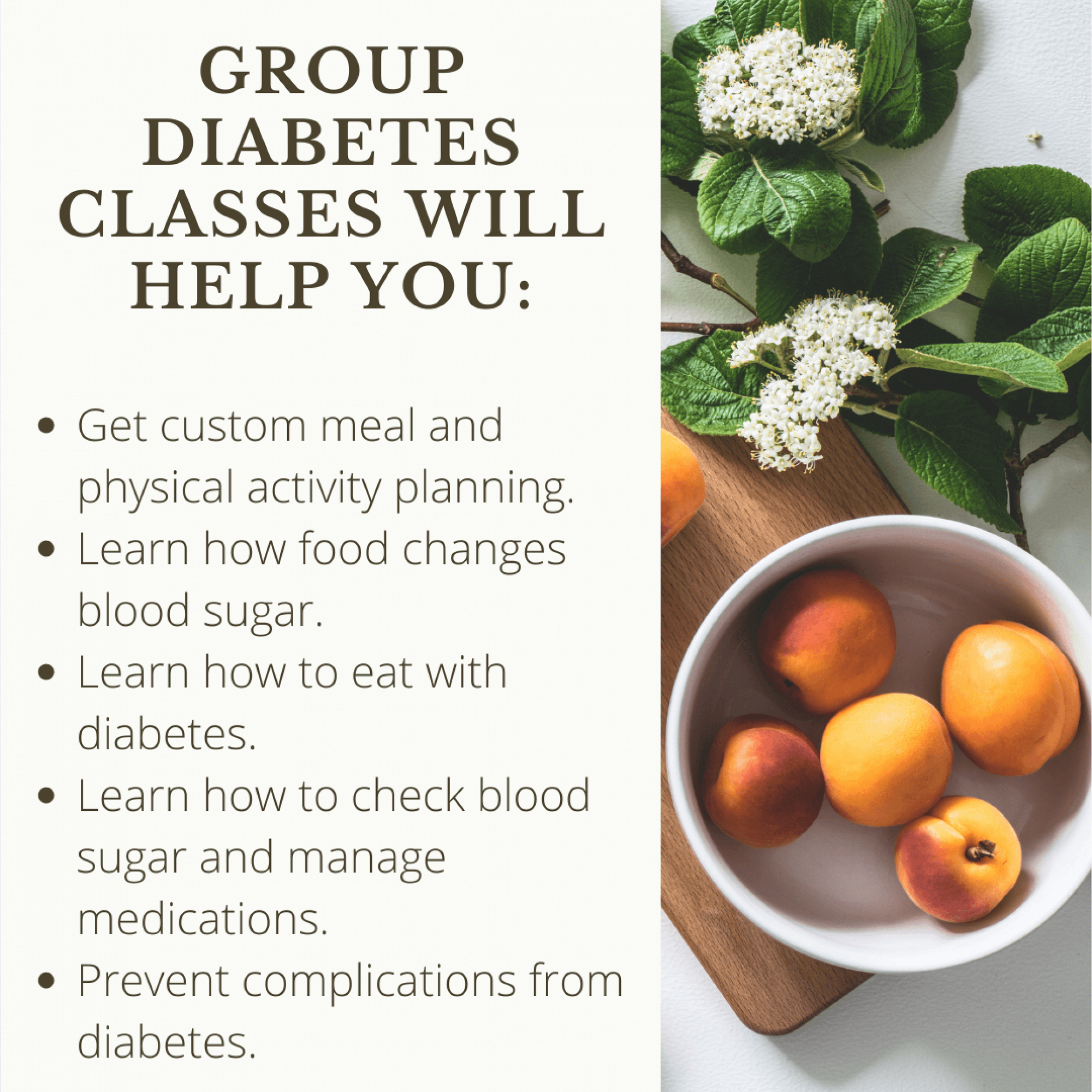 Contact us for more information and to get scheduled.