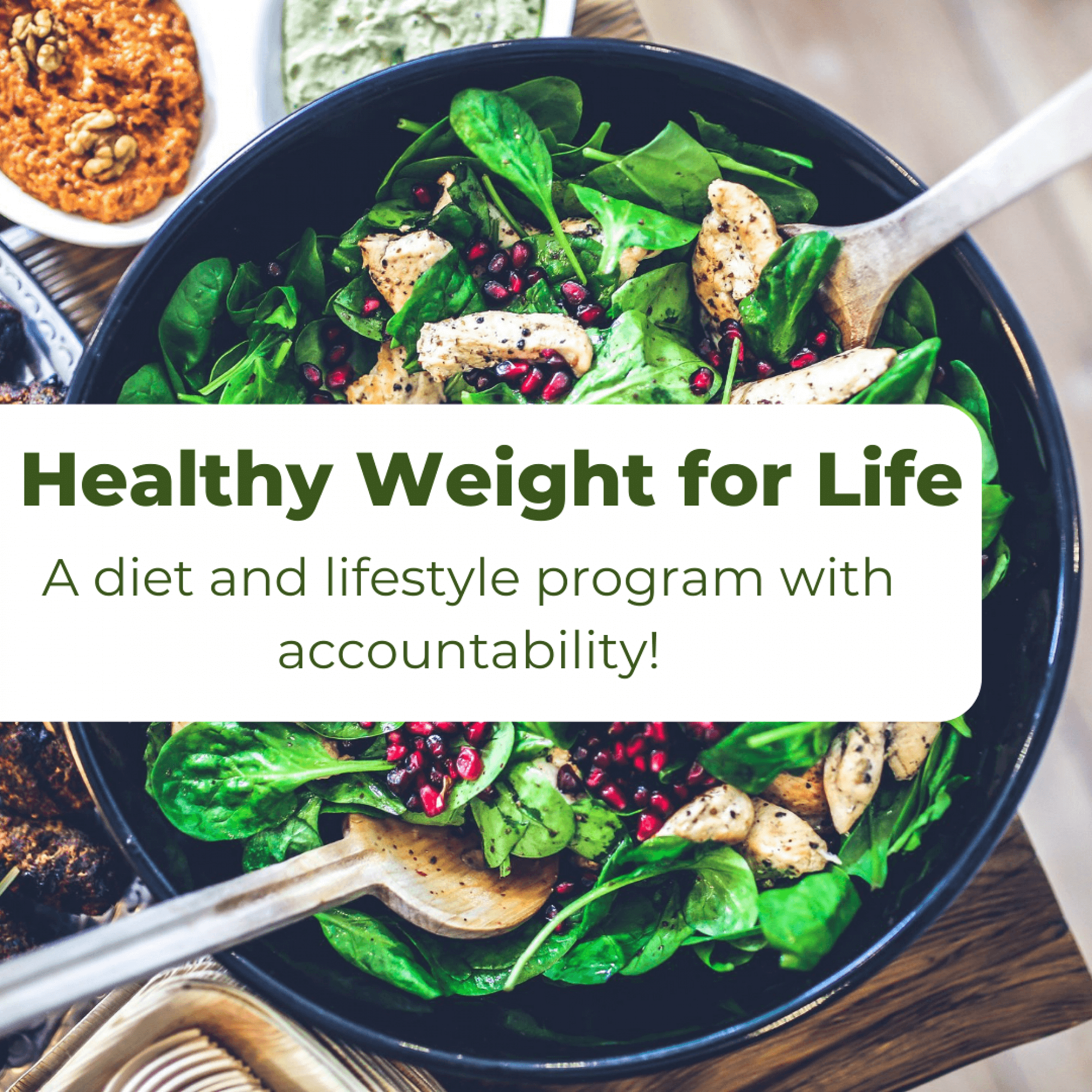 Weight loss is a journey that involves overcoming physical, mental, and emotional barriers. We will help you to address each of these obstacles for long term success with your health. —
---
The Nutrition Dynamix Healthy Weight for Life program includes the following support over your 3-month journey.
90-minute Initial Consultation with a Registered Dietitian Nutritionist (RDN) to review your medical history, educate you on your meal plan and set overall goals.
Body Composition measurements using our InBody scale every month throughout the program. This helps us determine a healthy weight goal and goals for fat loss or muscle gain.
30-minute meetings with your RDN each month to support your dietary challenges.
Food and activity journaling through our easy-to-use Healthie software app. This includes ongoing feedback from our team on your dietary choices.
A subscription to our meal planning service which includes recipes that fit your goals plus custom grocery lists to help keep you organized and on track with your meal plan.
Optional: bi-weekly weigh-ins.
Optional: office hours each week that allow you to communicate with your RDN in an online group setting to ask additional questions.
Optional: Quarterly grocery store tour that helps you navigate your choices with confidence.
---
Schedule your appointment or learn more about our convenient bi-weekly payment plan. This program is meant for patients that require weight loss, but are generally healthy. If medical nutrition therapy is needed, additional visits may be required to discuss more detailed diet intervention.
This is a self-pay program, but if you are an insurance patient, there is an "add on" option for additional weight loss services for a discounted rate. This includes adding a meal planning subscription, food and activity journaling with ongoing monitoring, weekly dietitian office hour access, additional weigh-ins and grocery store tours. Please inquire with your dietitian.