Prep this protein-packed crock pot recipe during the day and come home to the warm smells of a finished dinner after work! As an added bonus, this soup contains lots of veggies and fiber for a boost to your overall health. 
Slow Cooker Fajita Soup
Recipe by: Eating Bird Food through EatLove
Prep Time: 20 minutes         Cook Time: 6 hrs
Equipment: Slow cooker/crock pot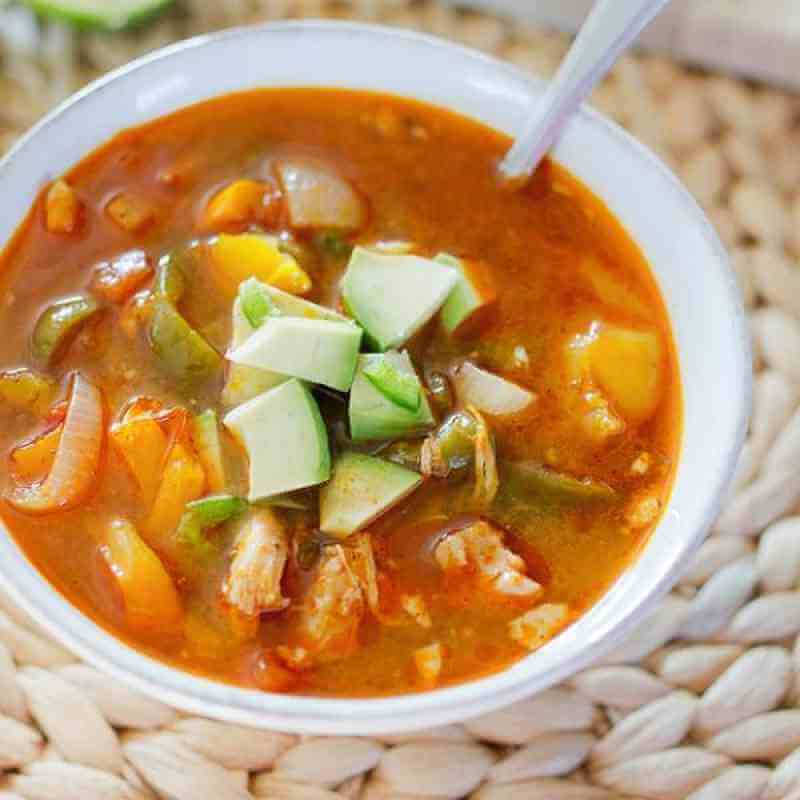 1 yellow bell pepper chopped
1 orange bell pepper chopped
1 green bell pepper chopped
1 yellow onion chopped
1/2 jalapeno sliced
2 cloves garlic
1 lime juiced
1 cup fresh salsa
4 cups low sodium vegetable broth
1 1/2 lbs. boneless, skinless chicken thighs
1 tablespoon chili powder
1 teaspoon olive oil
1 teaspoon cumin
1 teaspoon paprika
1 teaspoon salt
1 teaspoon pepper
1. Place all ingredients into the slow cooker and cook for 3-4 hours on high or 6 hours on low.
2. The chicken should be cooked through and fall apart. Once this happens, turn the slow cooker to warm and enjoy whenever you're ready.
3. To serve, top each bowl with avocado, jalapeno slices, and cilantro and serve with tortilla chips and a slice of lime. 
Notes
Nutrition Facts per Serving:
Calories: 307
Carbs: 20 g
Protein: 36 g
Total Fat: 9.1 g
Saturated Fat: 2.16 g
Fiber: 5.9 g