I love the combination of bananas and nut butter! This 2-minute Almond Butter Banana Smoothie is both tasty and the perfect mix of macronutrients (carbs, proteins, fats) for most people. Feel free to adapt it to your preferences by switching out the soy milk for your favorite milk or milk alternative as well as your favorite nut butter. You can't go wrong! Cheers to a healthy start to your day!
Almond Butter Banana Smoothie
This easy breakfast smoothie is both yummy and balanced in macronutrients. The perfect mix of carbohydrate, protein, and fat for most people.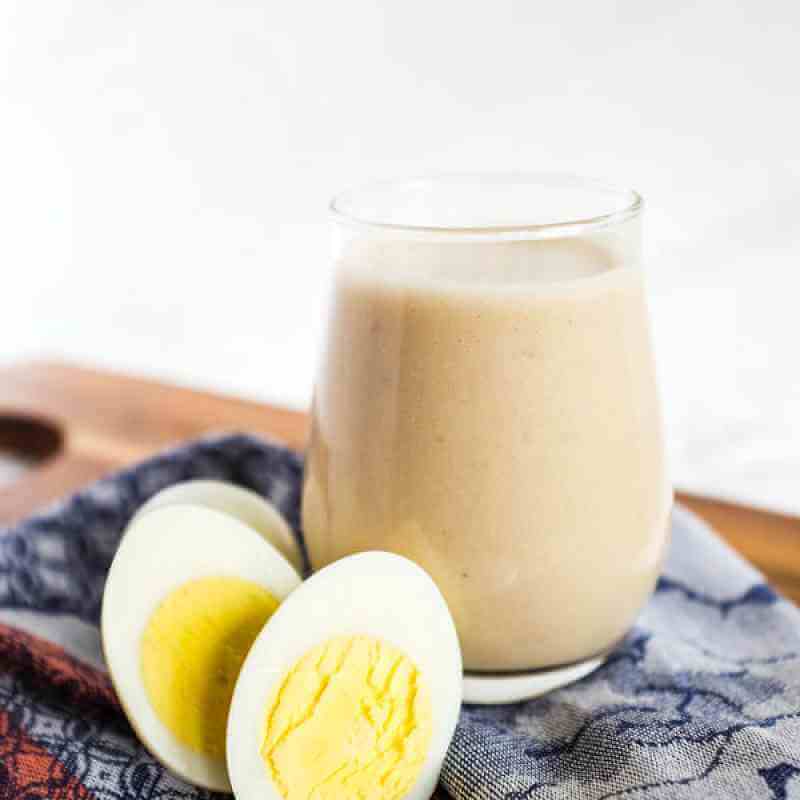 10 fluid ounces soy milk
1⁄2 banana
1 1/2 tablespoons almond butter
1 tablespoons protein powder
1 tablespoons honey
Add smoothie ingredients into a blender. Blend until smooth.
Notes
Author: EatLove, Prep Time: 2 minutes, Total Time: 2 minutes, Yield: 1 serving 1x, Category: Smoothie, Cuisine: American, Diet: Gluten Free
Serving Size: 1 serving
Calories: 426
Sugar: 9 g
Sodium: 196 mg
Fat: 19 g
Saturated Fat: 2 g
Carbohydrates: 40 g
Fiber: 7 g
Protein: 28 g
For more easy recipes, check out: