Most people can say that they either love or hate Brussels sprouts. I have always been on the fence about these particular veggies, but this recipe won me over. With the delicious sauce and the texture created by using the roasting method, these Brussels sprouts were the perfect side dish for my winter soup. Now I will be able to boost my daily veggie amount and get some extra fiber while enjoying these Brussels sprouts this winter. And now, you can too!
Honey Roasted Brussels Sprouts
There's nothing better than eating fresh veggies when they're in-season! These honey-roasted brussels sprouts are perfect as a side to your favorite soup or casserole this winter.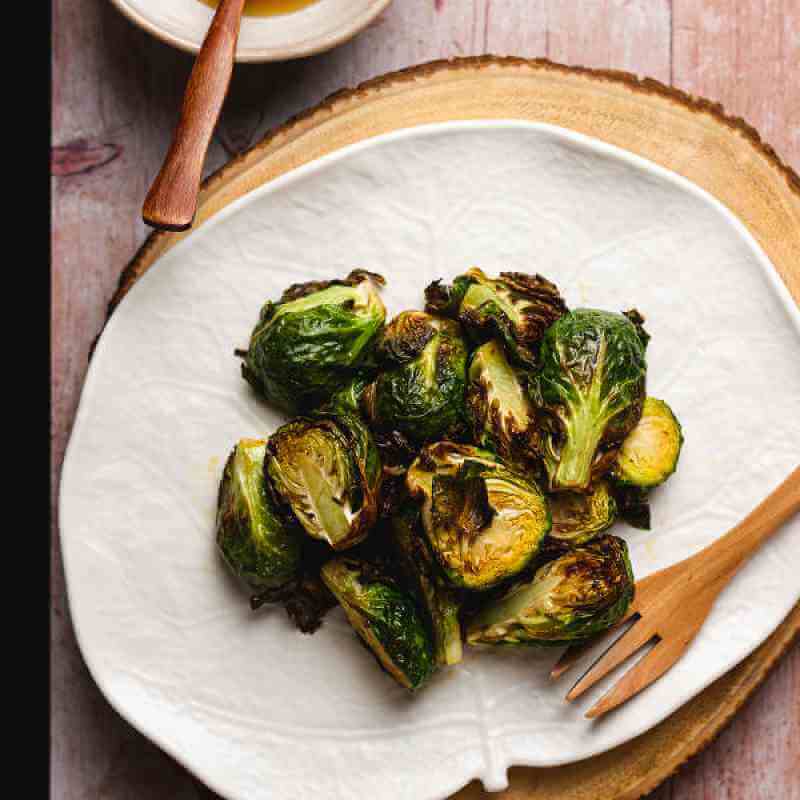 3 cups Brussels sprouts halved
3 teaspoons olive oil
4 1/2 teaspoons honey
1 1/2 teaspoons mustard
3/4 teaspoon onion powder
1. Preheat oven to 425 degrees.
2. Mix together olive oil, honey, mustard, and onion powder and set aside.
3. Spread Brussels sprouts on a baking sheet and roast for 10-15 minutes until tender.
4. Toss roasted sprouts with the mustard mixture and serve.
Notes
Author: Everyday EatLove, Prep Time: 5 minutes, Cook Time: 15 minutes, Total Time: 20 minutes


Nutrition Facts
Serving Size: 1 serving
Calories: 97
Sugar: 6.3 g
Sodium: 50 mg
Fat: 5 g
Saturated Fat: 0.68 g
Carbohydrates: 13 g
Fiber: 3.55 g
Protein: 3 g